Beauty & Regeneration Blog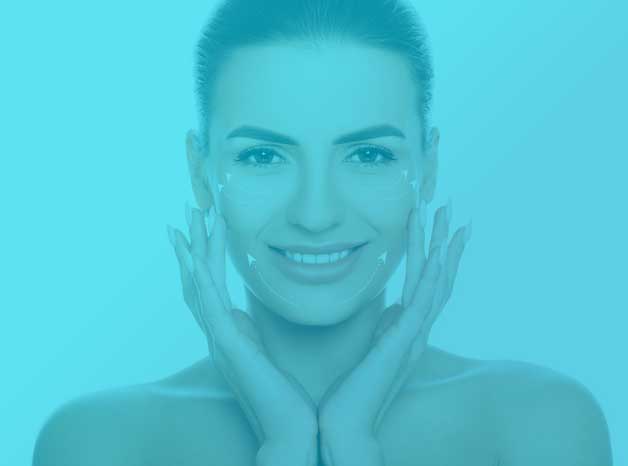 At MARC, our regenerative medical satff is often asked what the difference is between aesthetics and esthetics. At first glance, it seems that the letter 'a' is the only difference between the two terms. In general use, both spellings are correct. In both forms the word is synonymous with what we find beautiful. In the beauty industry, however, there are significant differences between aesthetics and esthetics, and aestheticians and estheticians.
The Difference
When thinking about the differences between aesthetics and esthetics the key takeaway is the medical component. Aesthetics provides medical-based facial and beauty treatments while esthetics offers beneficial cosmetic beauty services. Both aestheticians and estheticians are licensed skin care specialists, but the types of procedures and services vary for each.
Training Requirements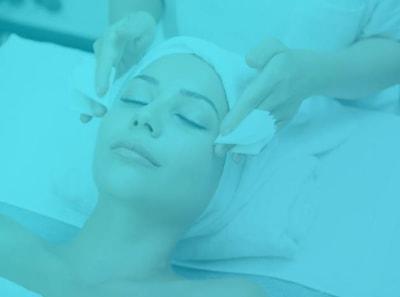 Both aestheticians and estheticians require educational training and certification from accredited cosmetology, esthetics, or medical programs. These programs generally require significant hands-on training prior to becoming certified. Both help clients achieve better skin but may utilize different approaches in that process.
Aestheticians work with more clinical concepts. This will include advanced skin care techniques and equipment, some of which may require the supervision of a medical professional. At times referred to as medical aestheticians, they are skilled to assess and treat complex medical-level skincare. Clinical or medical aestheticians treat patients with skin trauma from natural aging to sun damage to recovery from burn injuries, chemotherapy, or radiation.
Estheticians focus on overall skin health, preventative maintenance, and facial rejuvenation. Their work overlaps with that of a medical aesthetician, but an esthetician offers more cosmetic beauty interventions. A master esthetician is someone with advanced training that has exceptional knowledge of cosmetic skincare.
Where They Practice and What Services They Provide
As we see advancements in the beauty industry, it is not uncommon for estheticians and medical aestheticians to work collaboratively in comprehensive skincare offices medical spas, and anti-aging regenerative medical clinics. Their services may overlap, but as explained earlier expect a medical aesthetician to provide more complex skin treatments.
Licensed Aestheticians practice in medical spas, dermatology offices, healthcare facilities, plastic surgery medical practices, and specialty burn centers. While estheticians provide their services in day spas, wellness centers, salons, and spa resorts.
Aesthetic services include:
Photofacials (lasers, light, or photodynamic therapy)
Body contouring and cellulite treatment
Laser hair removal
Scar treatment and reduction
Pigmentation correction
Treatment for skin irregularities such as acne damage
Advanced chemical peels
Esthetic services include:
Chemical peels
Body wraps
Waxing
Eyelash extensions
Eyebrow tinting and laminating
Make-up application
MARC – Refine. Revitalize. Refresh.
The good news is that MARC provides both aesthetic and esthetic services to enhance beauty and anti-aging. When it comes to addressing your skincare needs, the comprehensive and holistic approach offered at MARC – Medical Aesthetics Regenerative Center, provides patients with superior care and attention. Our team uses the latest technological advancements in our industry to provide our clients with exceptional patient care. Our medical aesthetic and esthetic teams work collaboratively to help each client look and feel their best. Contact MARC to schedule your personalized consultation.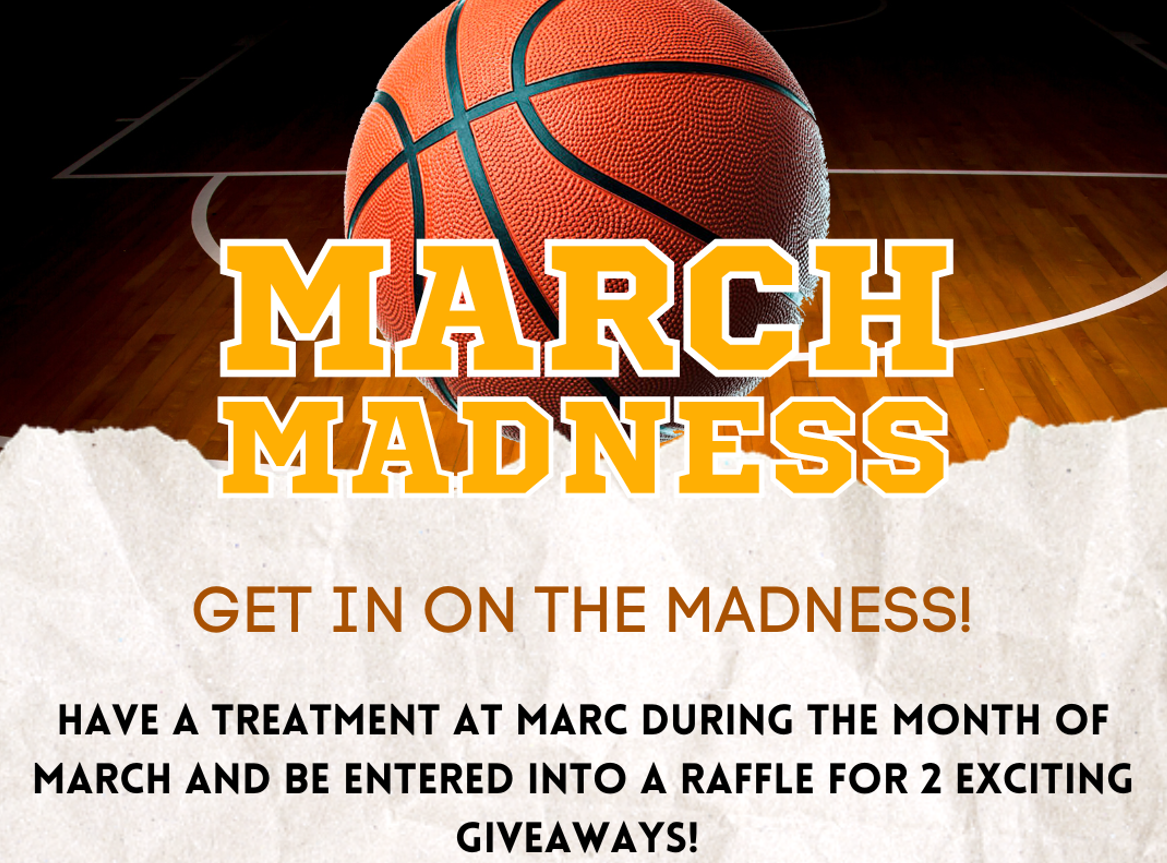 It's March Madness Time! Check out our March Special to keep you looking and feeling young and beautiful.

Have any treatment at MARC during this month and be entered into a RAFFLE for 2 amazing giveaways!
Each treatment at MARC during the month of March will get 1 entry into the RAFFLE.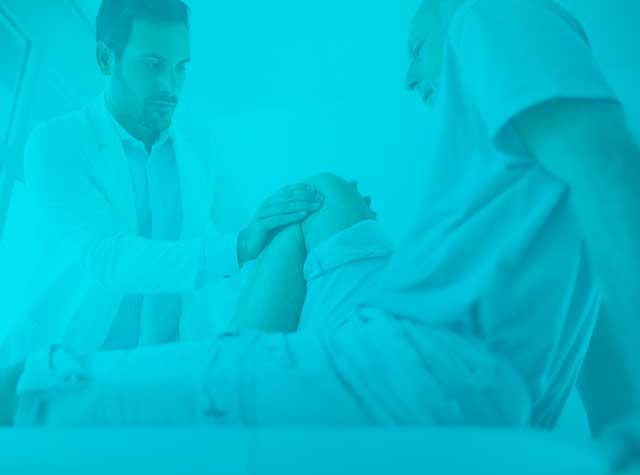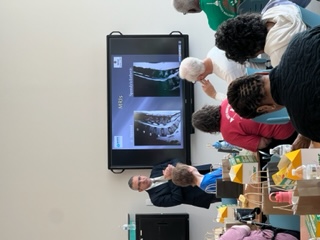 Dr. William Hunter was the featured speaker for a Lunch & Learn at the Warlick YMCA (Gaston County Family YMCA) last week. There was a great turnout, as 35 people attended the educational event. Dr. Hunter spoke on behalf of both NSSC Spine Clinic (Neuroscience & Spine Center of the Carolinas) and the Medical Aesthetics Regenerative Center (MARC), discussing important topics related to spine health and back pain prevention, as well as stem cell therapy.
Prevention of Back Pain / Spine Health
Back problems and related back pain can be extremely debilitating, especially as an individual grows older. Dr. Hunter provided education and discussed common back problems, the anatomy of the spine, treatments for back pain including physical therapy as well as the importance of exercise, stretching, and working on core strength for spine health. He also stressed the importance of good nutrition and stress management, for overall spine and body health - "A body in motion stays in motion."
Additionally, Dr. Hunter discussed common back surgeries and how many back and spine surgeries can now be done on a minimally invasive, outpatient basis.
Stem Cell Therapy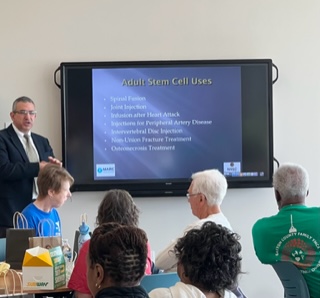 Doctor Hunter then discussed how he has been using stem cell treatments and injections as part of his spinal fusion surgeries since 2008 to assist in the fusion of bone and recovery. Furthermore, Dr. Hunter has been doing stem cell therapy, which can regenerate damaged tissue and reduce pain, for joints such as the knee, hip, and shoulders. Dr. Hunter discussed the benefits of stem cell therapy, as well as the difference between platelet-rich plasma (PRP) injections and Stem cell injections.
Finally, the presentation ended after a long Question and Answer session by Doctor Hunter and the staff from the NSSC Spine Clinic and MARC.
Medical Aesthetics Regenerative Center (MARC)
MARC specializes in personalized treatments utilizing innovative technologies and the latest advances in science, medicine, and holistic healthcare, including stem cell therapy, weight management, aesthetic rejuvenation, botox neurotoxin injections, PRP, microdermabrasion and more. MARC has been serving Gastonia and the broader Charlotte, North Carolina area including Belmont, Mount Holly, Gaston County, Mecklenburg County, and portions of South Carolina for over 15 years. To learn more, contact us today.
Dr. William Hunter, Back And Spine Specialist

If you are concerned about back or neck pain you've been experiencing, make an appointment with Dr. Hunter, spine specialist and neurosurgeon at NSSC Spine Clinic. He has the experience and expertise needed to treat all types of back pain. The NSSC Spine Clinic has been serving Gastonia and the broader Charlotte, NC for over 22 years.
Search results for ""
Found 0 results