MEDICAL AESTHETICS REGENERATIVE CENTER IN GASTONIA, NC
REFINE, REVITALIZE, REFRESH
Dr. William Hunter is a practicing neurosurgeon who has served the greater Charlotte area for over two decades. He also has more than 12 years experience working in regenerative medicine. His experience with this powerful anti-aging medicine lead him to team up with Megan Wilkinson (ACNP-BC), Tina Ballard (Nurse Practitioner), and Nancy Pridnia (RN CWCN CHC) to offer their expertise to the community. Our providers offer personalized medicine utilizing innovative technologies and the latest advances in science, medicine and holistic healthcare, including stem cell therapy, neurotoxin injections and more. We strive to help you live a healthier more vibrant life.
BEAUTY & REGENERATION BLOG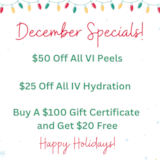 December is here! Check out our specials to keep you looking and feeling young and beautiful.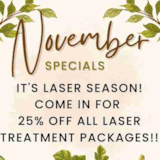 Fall is here! Check out our specials to keep you looking and feeling young and beautiful.
Stem Cell Therapy
Get Back To Your Regular Life Faster & Stronger
"I have had several treatments at MARC with amazing results! Danielle and Megan are very knowledgeable about the products and procedures. My skin has never looked better. I highly recommend MARC for any age. All my fine lines have disappeared!"

Juli M.
"I love the amazing results that I have experienced since visiting MARC, I was a bit apprehensive at first as this was my first aesthetic procedure. I later realized that I had nothing to worry about. The staff is extremely professional and very knowledgeable. I will now be a regular client and the results are incredible! I would recommend MARC to anyone!"

Athena H.
"Awesome experience. Friendly professional staff. I felt very comfortable and relaxed. I had the Dermafrac and Xeomin treatments and both were a success. I could definitely see results!! I will be back!"

Buffy D.
"Megan and Danielle are so great! They are very knowledgable in the field of aesthetics. I have had 2 DermaFrac microchanneling treatments. One with PRP and one with Rejuvenate. My skin has never looked better. More youthful and glowing! Fine lines are disappearing! I highly recommend anyone of ANY age to start these amazing treatments!!"

Karen K.
"I had a great experience and wonderful results with MARC. The office is easy to find and very clean. The staff are professional and super friendly. The treatment I received was easy, painless, and quick. I love the results and look forward to more."

Neely S.
"Quick, painless, and effective! My deep wrinkles made me self conscious and the providers at MARC helped me decide the best treatment to make them disappear! I am thrilled with my results and will definitely be returning!"

Apryl S.