Chemical Peels
Chemical Peeling Treatments At MARC
Chemical peel treatments improve your skin texture and tone while reducing the appearance of fine wrinkles. Results improve with repeated treatments, as treated skin will be noticeably smoother. Try one of our chemical peeling treatments and you'll see a dramatic improvement in the look and feel of your skin.
Chemical Peel Treatments Menu
VI Peel Treatment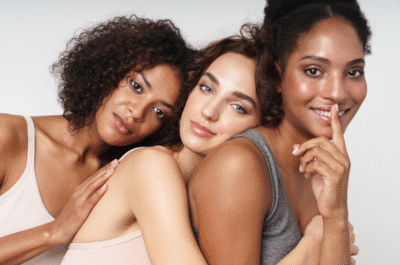 Looking for clearer, brighter, and firmer skin in as few as four weeks? Then our VI Peeling treatment may be perfect for you. Our VI Peel treatment is a medium-depth chemical peel that targets various skin concerns ranging from fine lines and dark spots to acne scars and sun damage. The VI Peel has a variety of medical-grade skincare treatments that work to fight dark spots, brighten your skin, and reduce wrinkles and fine lines.
Our VI Peel treatment works by starting at the top layer of skin, called the epidermis, and penetrating down into the dermis layer to exfoliate your skin and stimulate the production of new proteins and collagen.
During your initial skin consultation, our clinical team will help you determine which treatment is the best match for your specific issues. You can expect the VI Peeling to improve the tone and texture of your skin, as well as stimulate collagen production, resulting in firmer and more youthful skin. The clarity of your skin will also improve as age spots, sun damage and hyperpigmentation are reduced. VI Peel is safe for all skin types and can provide firmer, youthful looking skin.
PCA Peel Treatment
PCA chemical peel treatmnets promote new skin cell regeneration and stimulate the formation of collagen and elastin. The peeling treatments exfoliate dead skin cells, as well as surface build-up and congestion to help healthy skin cells rise to the surface.
With different formulations for all skin types – even those with sensitive skin – PCA Skin Peels improve various skin concerns including acne, hyperpigmentation and aging. These formidable skin concerns are improved by increasing the skin's cell turnover rate, bringing new skin cells to the surface, while reducing fine lines, wrinkles, and clearing dark spots.
Other Esthetician Services
Interested in learning more about our esthetic services, including facials, microdermabrasion, and dermaplaning treatments? Visit our esthetics page.
Gastonia Area Chemical Peeling Treatments
Whether you live in Charlotte, Belmont, Mount Holly, Cramerton, or Gastonia, you can enjoy a professional chemical peeling treatment close to home when you visit MARC. Our certified aesthetician offers facials and chemical peels designed to promote healthy and more youthful-looking skin. MARC can fulfill all of your skincare needs under one roof. Our board-certified medical director oversees our aesthetician treatments, so you can be assured that your skin is in good hands. Whether you are searching for effective anti-aging treatments that target fine lines and wrinkles, have acne-prone skin, or simply want to begin your skin's rejuvenation regimen, we can personalize our treatment offerings to suit your specific needs.
Make an appointment online or contact MARC to schedule your chemical peel or other wellness treatments.
Miranda performed a wonderful and luxurious European facial on me! My face feels so smooth and it was also so relaxing! Miranda also was very sweet and kind and attentive!

Demi S.