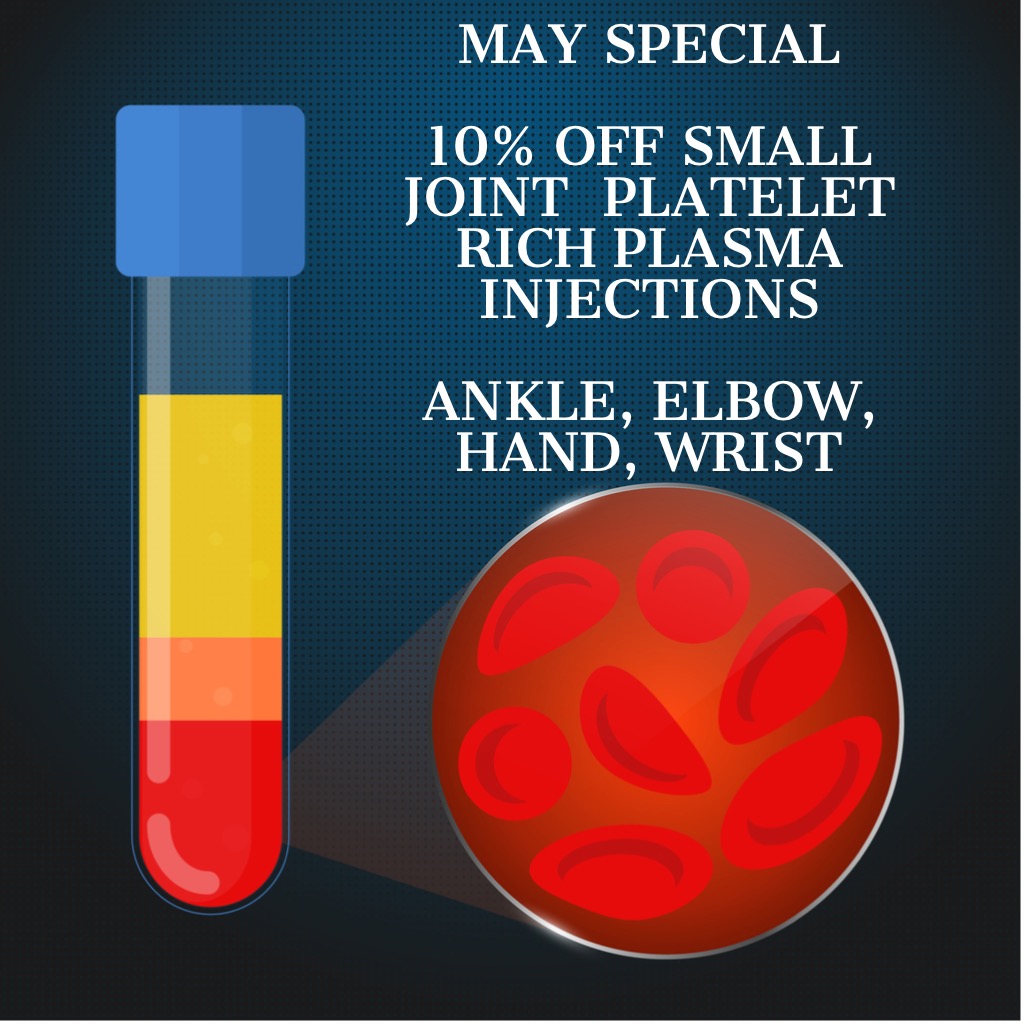 Check out our May PRP Special!
PLATELET RICH PLASMA (PRP) FOR TENDONITIS AND JOINT PAIN
Platelet rich plasma, also known as PRP, is an ultra concentrated solution of platelets and growth factors from your own blood. This powerful combination of revitalizing factors can help decrease the pain and inflammation in small joints.
PRP capitalizes on your bodies own natural healing properties to repair damaged cartilage, tendons, ligaments, muscles, and bone.
Once injected into the painful joint, PRP helps to inhibit the information and slow down the progression of injury and osteoarthritis.
The ultra concentrated growth factors can stimulate the formation of new collagen and increase the production of the body's natural lubricating joint fluid which both help to decrease pain, as well as, promote recovery from growth factors released from the platelets.
At MARC we offer PRP injections in the small joints; ankle, wrist, elbow, hands.
Reduce joint pain today.
Check this page regularly to see our upcoming events, specials, and promotions!
Why MARC?
MARC offers regenerative therapy, including stem cell therapy, botox, PRP, microneedling, laser treatments, facials, SOFWAVE™ wrinkle treatments, laser hair removal, and more to their clients in Gastonia, Charlotte, and the surrounding North Carolina communities.