Wellness Products
Available to our clients in office or online, we recommend and use the below products to enhance your rejuvenative journey. Some products are only available for purchase in our office.
Nutraceuticals and Snack Bars
As part of your treatment plan at MARC, our providers may recommend various nutraceuticals, supplements, and/or snack bars to you.
Designs For Health - Superior Natural Products
Designs for Health's extensive line of nutritional products were created after extensive product research with the best supplements and vitamins available. These products can be purchased in office or online by following the link below: www.designsforhealth.com.

Prior to checkout you will be asked to provide a PRACTITIONER CODE. This will be given to you by our providers at the time of your initial consultation. Your code will never change and can be used going forward to purchase any products online.
IDLife - Health Simplified
DLife is revolutionizing the industry with customized nutrition. Their name stands for individually designed life and was founded on the principle that no two people are alike, so everyone has unique nutritional needs. All consumable IDLife products are made with the highest quality ingredients available, without any unnecessary fillers or additives.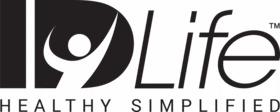 Skincare Products
MARC is proud to offer our own line of specialized skincare products. We have curated a collection of products to meet multiple skincare needs, including acne and melasma. We also offer a line of anti-aging SPF powder. The products are available for purchase in the office at MARC.
PCA Skin: Professional Skin Care Products
MARC is proud to offer PCA SKIN® and is an authorized dealer of their products. PCA SKIN® - PROFESSIONAL SKIN CARE PRODUCTS has been and continues to be a trusted innovator in the development of highly effective professional treatments and daily care products. Our vision is to improve people's lives by providing results-oriented skin care solutions that are backed by science for the health of your unique skin.

Obagi Medical: Transformational Skin Care Products
Obagi Medical provides transformational skin care products formulated to minimize signs of skin aging, address dark spots, hyperpigmentation, fine lines and wrinkles, and to protect and enhance skin tone and texture.
EltaMD Skincare
EltaMD sun care and skin care products are formulated for every skin type, lifestyle and condition to protect, renew and heal skin health.

Revision Skincare
MARC is proud to be an Authorized Revision Skincare Professional. Backed by extensive scientific research, Revision products are manufactured in the United States with the highest quality, globally sourced ingredients. These products are often imitated online and should only be purchased through a verified, authorized Revision Skincare Professional to ensure you do not purchase counterfeit product. A wide range of Revision Skincare products are available for purchase in office at MARC, as well as through our online shop by following the link: marc-wellness.myshopify.com.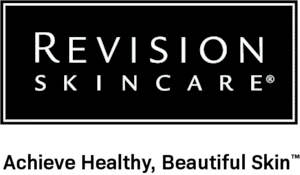 Hair Growth Products
Nutrafol: Hair Wellness from Within
Promote hair growth with the #1 dermatologist-recommended hair growth supplement brand. 100% drug-free and physician-formulated for visibly thicker, faster-growing hair. Clinically proven supplements multi-target the root causes of thinning hair from within. 100% drug-free and physician-formulated for visibly thicker, faster-growing hair. Award-winning. 100% drug-free. No artificial additives. Non-prescription. Supports hair strength.
CBD
Lost Range CBD
MARC is excited to partner with Lost Range CBD to offer our clients a variety of 100% CBD isolate products for pain relief. Lost Range CBD is harvested from locally grown hemp in Colorado and handmade in small batches for the highest quality. We offer a variety of formulations, including oral tincture, topical oil, roller balls, and salve. These products must be purchased in office at MARC.