The Advantages of Stem Cell Therapy
Last month, the Ivy Rehab Center in Shelby, North Carolina hosted Dr. William D. Hunter in a presentation about the effectiveness of innovative stem cell therapy and the overall effectiveness of regenerative medicine. Those in attendance displayed interest and attentiveness as many are considering stem cell therapy as an option for their own patients.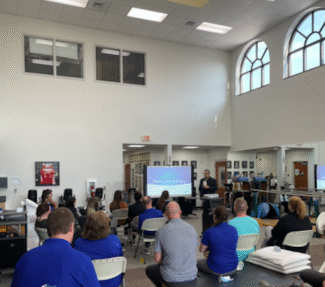 Due to the versatility of stem cell therapy, it's clear that there are an abundance of advantages when juxtaposed to surgery. As a safe alternative to surgery, stem cell therapy, combined with routine physical therapy, leads to a greater outcome without having to utilize the time or space necessary for surgical operations.
Through harvesting the bone marrow of the patient's hip, when inserted into the area of concern, the stem cells target the areas of degeneration and heal the spaces of discomfort and irritation. The power of the body's healing processes are indicative of the success of Dr. William D Hunter's patients and the comprehensive development of stem cell medicine.
---
Related Topics: Dr. Hunter News, MARC News, Stem Cell Therapy, Stem Cell Injections, Stem Cell Treatments, Stem Cell Therapy vs. Surgery, Regenerative Medicine, Gaston County Regenerative Medicine, Gaston County Stem Cell Therapy, Meckleburg County Stem Cell Therapy, Mount Holly Stem Cell Therapy