Sofwave Open House On September 27
Join us this month to learn about Sofwave™ and receive $250 off treatments booked at the event.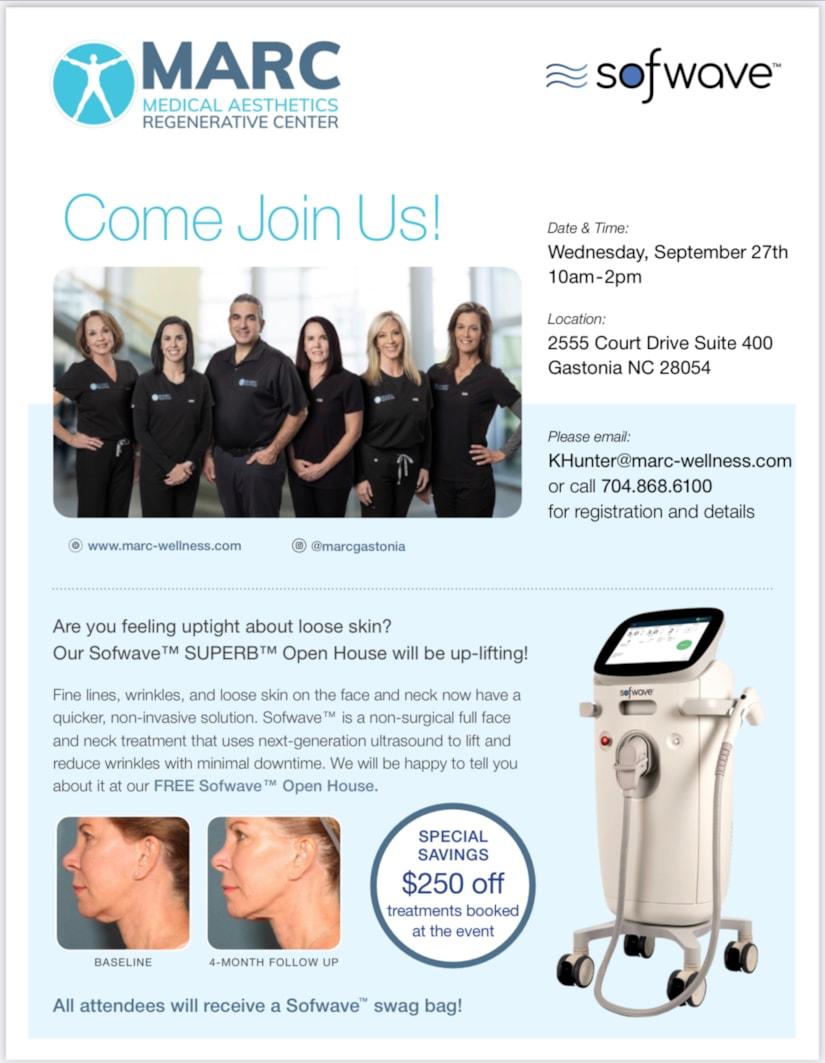 Wednesday, September 27th
10am - 2pm

255 Court Drive, Suite 400
Gastonia, NC 28054

Special Saving
Receive $250.00 Off Sofwave™ Treatments booked at the event.
Register Now
Please email khunter@marc-wellness.com or call 704-868-6100 to register.
Learn More
Learn more about Sofwave™ Technology and Sofwave™ Benefits for reducing wrinkles and loose skin on your face and neck.
---
Related Topics: MARC News, MARC Specials, Sofwave, Esthetics, Facial & Wrinkle Treatments, Facial Rejuvenation Treatments, Medical Aesthetics, Skin Rejuvenation Treatments