PLATELET RICH PLASMA (PRP) FOR MUSCLE INJURY & JOINT PAIN
Platelet rich plasma, also known as PRP, is an ultra-concentrated solution of platelets and growth factors from your own blood. This powerful combination of revitalizing factors stimulates new tissue growth and can be harnessed for both muscle and joint pain.
PRP capitalizes on your body's own natural healing properties to repair damaged cartilage, tendons, ligaments, muscles, and even bone. Once injected into the painful muscle or joint, PRP helps to inhibit inflammation and slow down the progression of injury and osteoarthritis. The ultra-concentrated growth factors can stimulate the formation of new collagen and increase the production of the body's natural lubricating joint fluid which both helps to decrease pain, as well as, promote muscle recovery from growth factors released from the platelets.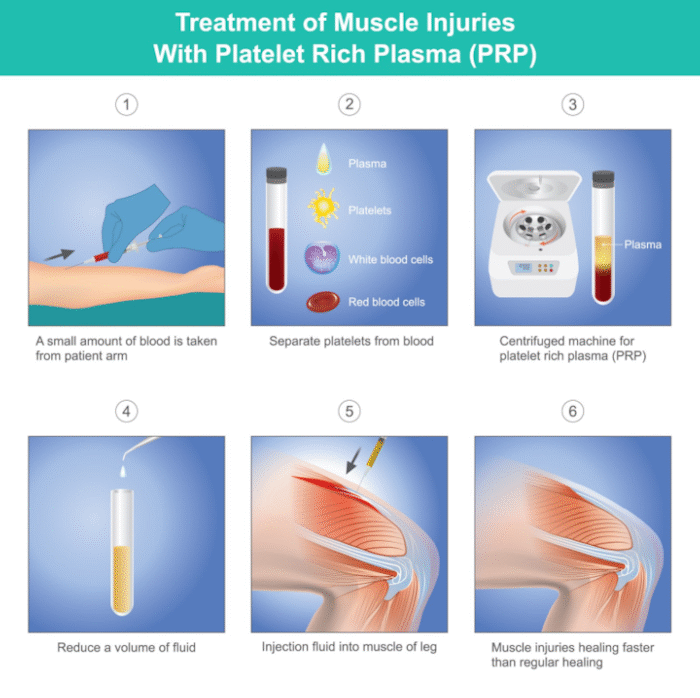 BENEFITS OF PLATELET-RICH PLASMA (PRP) IN MUSCLES AND JOINTS INCLUDE:
Reduction in muscle and joint pain
Improvement in muscle and joint function/mobility
Slowing, halting, and/or repairing damaged cartilage
Quicker return to play after an injury
At MARC, we offer PRP injections in the MUSCLE, as well as, ANKLE, KNEE, HIP, WRIST, ELBOW, and SHOULDER JOINTS.
USE YOUR BODY'S OWN NATURAL HEALING PROPERTIES!!
Contact MARC Today To Learn More Or Schedule A Consultation
Contact MARC today to learn more or to schedule a consultation to learn more about our platelet-rich plasma (PRP) treatments.
Call to schedule Click to Schedule
Medical Aesthetics Regenerative Center (MARC) - Gastonia's Finest
Medical Aesthetics Regenerative Center (MARC), with two Gastonia, NC locations, specializes in personalized treatments utilizing innovative technologies and the latest advances in science, medicine and holistic healthcare, including stem cell therapy, weight management, aesthetic rejuvenation, botox neurotoxin injections, PRP, microdermabrasion and more.
---
Related Topics: Gaston County PRP Treatment, Joint and Knee Pain, Platelet Rich Plasma (PRP) Injections, Platelet Rich Plasma (PRP) Therapy, Platelet Rich Plasma (PRP) Treatment, Stem Cell Injection Knee