MARC Ribbon Cutting Ceremony
Join Dr. William Hunter, Danielle Howell, PA-C and Megan Wilkinson, ACNP-BC for the Ribbon Cutting Ceremony of Medical Aesthetic Regenerative Center (MARC) with the Gaston Chamber of Commerce on October 1, 2019 from 4:00 pm to 6:00 pm.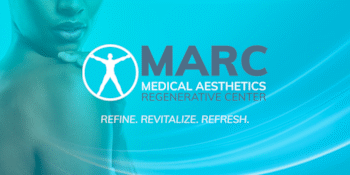 Celebrate our grand opening and learn more about our treatments and products including stem cell therapy for the spine and joints, weight management utilizing Cornerstone Wellness shakes and supplements, as well as, medications and injections to assist with weight goals and aesthetic rejuvenation treatments such as neurotoxin injections, dermal fillers, Dermafrac micro-channeling and our skin care lines and supplements to refine, revitalize and refresh your skin.
Tours and light refreshments will be offered. We look forward to seeing you at our Grand Opening!
---
Related Topics: MARC News, Regenerative Medicine, Aesthetic Rejuvenation, Weight Management, Stem Cell Therapy, Stem Cell Treatments, Gaston County Stem Cell Therapy, Gaston County Regenerative Medicine, Gaston County Weight Management, Gaston County Botox (Botulinum Toxin) Injections, Gaston County PRP Treatment, Anti Aging Treatments