MARC Launches New Website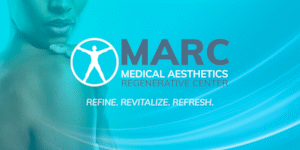 Medical Aesthetics Regenerative Center (MARC) is proud to announce the launch of its new website today. The new site, designed, and developed by Indianapolis-based Marketpath, Inc., will provide MARC an online platform for clients to learn more about holistic regenerative treatments, products, and consultation, including our stem cell therapy, weight management, and aesthetic rejuvenation and anti-aging services.
Discover more about MARC now!
---
Related Topics: MARC News, Aesthetic Rejuvenation, Regenerative Medicine, Anti Aging Treatments, Weight Management, Stem Cell Therapy, Skin Rejuvenation Treatments, Stem Cell Treatments