Maintaining Skincare and Injectables Between Appointments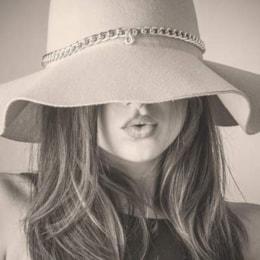 We are currently living during a stressful and uncertain time. This stress can take a toll on your body and your skin. While we are spending increased amounts of time at home, your body is adjusting to a new routine. Your skin, the largest organ in your body, can be sensitive to these new routines and stresses in life. How can you maintain healthy skin, as well as, the results of your recent botox or filler treatment, while under quarantine?
There are many things you can do at home to help keep your skin healthy and if you routinely schedule appointments for botox and fillers, these practices can help you get through between appointments.
5 Tips Before Your Next Appointment
Limit Sun Exposure
Sun damage to the skin is the leading cause of wrinkles. While outside it is important to limit your exposure to sunlight and UV rays. Sun exposure can reverse all the benefits of good skin care, botox and other injectable treatments.
Even if you are just going out for a walk be sure to apply sunscreen with a high SPF to your face, neck and hands. Even on a cloudy, overcast day you should be sure to apply sunscreen.
Maintain a Good Skincare Regimen
If you don't already have a skincare regimen, now is a great time to start! Good skin care will ensure your skin stays younger looking for a longer period of time. Keep your skin clean with cleansers and toners and be sure to apply moisturizer daily. Staying well hydrated is vital to the health of your skin. So be sure to drink plenty of water every day!
Avoid Stress
More than ever it is important to try to maintain your levels of stress and stay calm. Stress causes an increased level of cortisol in our bodies. Cortisol is a stress hormone produced by the body. Increased levels of this stress hormone can accelerate the aging process and undo the positive effects of botox and other types of fillers. Cortisol can also cause acne and other skin problems.
Get Enough Sleep
Sleep is vital to maintaining a healthy life. If you don't get enough sleep your body will produce higher amounts of the stress hormone, cortisol.
Try to initiate good sleep habits. These include going to sleep and waking up at the same time each day. Aim for 7 to 9 hours of sleep each night. Doing this will help you wake up feeling fresh and alert. Also, try to minimize the amount of screen time, before going to sleep.
Be aware that sleeping on your side can increase wrinkles in your chest and face. Try sleeping on your back. But if you are a side sleeper, switch to a silk pillowcase. Silk pillowcases are much gentler on your skin.
Eat Healthy
Eating a well balanced diet directly affects the appearance of your skin. Dairy, gluten, sugar and processed foods can have adverse effects on the appearance of your skin. Maintaining a healthy weight and limiting these foods will help keep your skin looking youthful and fresh. Limiting the amount of sugar you intake also helps preserve botox and filler treatments. Adding a collagen supplement will also help maintain the elasticity of your skin and help to prevent future wrinkles.
---
Related Topics: Meckleburg County Botox (Botulinum Toxin) Injections, Facial Rejuvenation Treatments, Facial Fillers, Medical Aesthetics, Facial Rejuvenation, Facial & Wrinkle Treatments, Skin Rejuvenation Treatments, DermaFrac, Botox (Botulinum Toxin) Injections, Neurotoxin Injections, Anti Aging Treatments, Aesthetic Rejuvenation, Regenerative Medicine