Hair Loss Treatment with PRP
WHAT IS PRP THERAPY FOR HAIR LOSS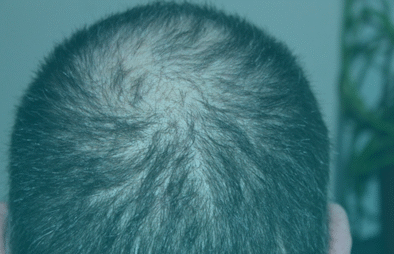 Hair loss affects millions of both men and women. PRP hair loss treatments could be an option to regrow your hair!
PRP, platelet rich plasma, is a non-surgical, extremely powerful treatment using your own platelets and growth factors to fight hair loss. The power of PRP lies within the growth factors. These growth factors send a signal to hair follicles that have stopped growing hair to start producing hair again. The platelets aid in the regrowth of hair by prolonging the growing phase of the growth cycle of the hair follicle.
HOW DOES THE PROCESS WORK FOR HAIR LOSS
After drawing blood, the blood is put into a special filter and then placed into a centrifuge. The blood is spun down until the platelets conglomerate, creating a solution with 5-10 times the normal number of platelets. This is what is known as platelet-rich plasma.

The PRP is then strategically injected into the area of hair loss.

For most patients, the first sign that the therapy is working is a reduction in hair loss. From there, patients will notice regrowth and increased hair length, as well as, stronger hair bands.
HOW OFTEN IS PRP FOR HAIR LOSS REQUIRED
Initial treatment should be done monthly for 3-4 months. Patients then typically require touch ups every 3-6 months. Most patients will see their hair becoming thicker as therapy is continued.
WHO IS A CANDIDATE FOR PRP HAIR LOSS TREATMENT
PRP treatment can help anyone experiencing hair loss. It is most effective when hair loss is first detected, although regrowing hair from bald patches is also possible.
The most responsive patients are those with alopecia, which is a condition that causes hair loss across the top of the head, while leaving a more normal amount of hair on the back and sides. Overall, PRP therapy is a great treatment option for those with male or female pattern alopecia because it's shown to be highly effective with very little risks.
Patients who may not see positive results from PRP therapy include:
Disorders such as thyroid disease or lupus, in which is hair loss is possibly a secondary condition.
Patients currently taking blood thinners.
---
Related Topics: Platelet Rich Plasma (PRP) Therapy, Hair Loss Treatment, Gaston County PRP Treatment, Platelet Rich Plasma (PRP) Injections